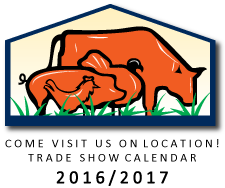 Welcome to Walbern-Agri - Farming Equipment
Walbern Agri-systems is an equipment dealership that serves the poultry (broilers, layers, turkeys), hog and dairy industry. We employ five full time and two part-time people with a combined total of 144 years experience. Further to this, two men on our sales team bring along 20 years of first hand experience as they ran their own farms for 10 years each.
✓ Innovative
Always on the look out for cutting-edge products. Check out our latest award winning Poultry Computer Fortica. SmartFlow ventilation system for pig farmers and the SmartWinch for both pig and poultry farmer looking for high quality ways to run their business. Check out the Flow Hammer and SMARTFlex.
✓ Quality
We believe that good quality product lines, combined with after sales service, backed up with ample inventory are important points to a successful company. Our company is based largely on service as 45% of our employees are involved totally in this area.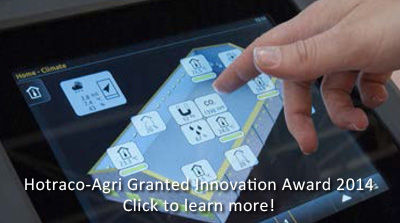 ✓ Efficiency
Walbern, along with their quality suppliers, believe in helping the producer get the maximum amount of profits available to them by supplying them with management tools to help increase feed conversions, reduce animal stress, cut down energy costs, and speed up days to market.
✓ Consistency
Finally, we believe that consistency and stability are compulsory so that after an investment is made, the producers can have confidence in receiving parts for maintenance and upgrading which can be made by the same company who made the initial sale.
✓ Custom Designs
Thus, Walbern can handle all of the producers needs from design to sales to service backed up by quality suppliers with a good reputation in the field.
✓ Celebrating 25 years in Business!