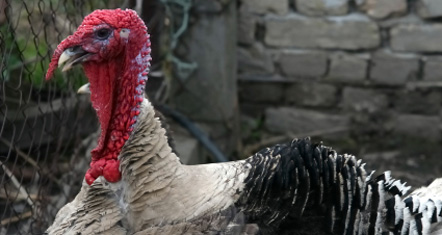 Raise cleaner healthier turkeys.
Ventilation
Hotraco Environment Climate Computers, Chimeys, and Electrical Integrated Panels are a must for bird, hog and cow comfort, along with decreasing energy costs to the producer.
Water systems
If you are not convinced that a bell drinker is right for your turkeys, we have a watering cup solution for you. You can have water access spread out through the house for all your birds. Each cup is a mini-reservoir that can satisfy 30 turkeys up to 7 weeks and 20 turkeys after 7 weeks. It's very easy to use. We also have nipple drinkers available. Just ask your sales rep about the best solution for you.
Feeders
A feeding system must meet very high standards, depending on production method and the age of the birds. We offer a variety of pan feeders and auger feeders. Easy access to the feed and avoidance of feed losses as well as outstanding stability of the entire system along with ease of cleaning without major labour expenses are of great importance. Feed levels according to the age of the birds comes in with the auger feeders. The high level of the pan ensures that all poults can feed from the pan from day 1 onwards.
Storage
We offer a large variety of feed bins, available in any size, to meet your needs.