Major Suppliers
Big Dutchman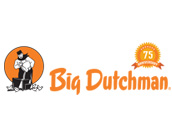 Big Dutchman provides a complete line of poultry and swine production equipment around the world and leads the industry in the design and production of products geared towards your current and future needs. We offer practical, economical and environmentally-friendly solutions for the poultry and swine industries which include; broiler, broiler breeder and turkey meat production systems; a full range of pullet rearing and egg production systems, including belt/curtain cages, alternative and enriched colony housing; as well as manure management systems, bulk feed handling, feeding, watering, environmental control equipment and associated production computer control/management systems.
Big Dutchman stands for long-lasting quality, service, and unsurpassed know-how, and as the industry leader, our innovations will continue to positively impact the industries we serve. Every day farmers the world over realize the benefits of Big Dutchman's dedication to innovation. From our poultry, pig and egg production systems, to our tightly integrated automatic controls, we continue to set standards for efficiency, productivity and reliability.
Hotraco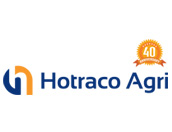 Hotraco Agri B.V. was founded in 1974 in an area called De Peel, which has a rich tradition of livestock farming and, in particular, pig and poultry farming. The area was also known for its engineering industry. The founders of Hotraco Agri had a technical and agricultural background and a clear vision of the needs of the agricultural industry, which prompted them to start a company specialised in the development and manufacture of control technologies for use in animal housing. That desire to improve things and to innovate has only increased and broadened. Over the course of time, Hotraco Agri's successes led to the creation of the Hotraco Group, within which a multitude of companies operate. Hotraco Agri supplies controllers which it develops and manufactures itself, with the ORION being the most comprehensive version of these. Hotraco Agri also has plenty of other versions, such as the CYGNUS, MIRA, SIRIUS and IRIS, to meet less stringent demands. The company also supplies products that are used in combination with these controllers, such as winch motors, self-developed sensors, etc. An interesting recent addition is a fire prevention system based on water mist. This product combines fire detection with extinguishing, thereby giving the animals an excellent chance of surviving.
AP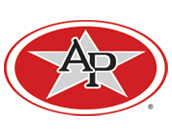 AP, Hard At Work. Automated Production Systems. Odds are that you have AP equipment at work on your swine operation right now. For over 20 years, we've been producing hard-working, reliable equipment that has helped you and other hog operations produce millions of pounds of pork. Proven, dependable and professional. AP. Ask for it by name.
Prairie Pride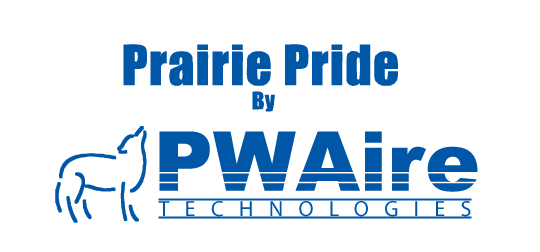 Prairie Pride by PWAire has been a manufacturer and distributor of equipment for the Hog and Poultry Industry since 1981. Having worked with producers in the hog industry and poultry industry for many years, we understand the unique challenges that these producers face and we've made it our mission and goal to provide high quality products that fit their needs and their budgets. Our wide range of polyethylene bulk feed bins, bulk feed tanks, storage bins, ventilation fans, hog feeders and bin accessories have been field tested and are widely approved by our customers throughout North America. Our products are well known for their reliability, longevity, and efficiency in set up and long term maintenance.
Prairie Pride has been an innovator in the products it has produced and introduced to its customers over the years, such as:
Bacon Makers: The first rotomolded polyethylene pig self-feeder
Polyfan: The first rotomolded polyethylene fan housings
Polybin: The first rotomolded polyethylene feed bins
Also check out: http://www.pwaire.com/
GSI Electronics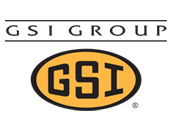 GSI Electronics Inc. develops, manufactures and distributes innovative technological products for the agricultural industry. Our unique expertise allows us to offer accurate, simple and diverse electronic, data processing and mechanical solutions for improving agricultural production. The strength of our competent and motivated team has led us to international success. To maintain this core strength, we offer a healthy work environment where performance, rigor and teamwork are encouraged. The GSI Group treats all our stakeholders, whether they are customers, suppliers or employees, with respect, loyalty and honesty. It is this approach that makes us the leader in technological agricultural solutions and allows us to offer products of the highest quality.
Osborne Live Stock Equipment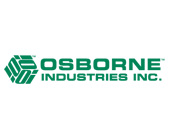 Livestock Equipment & Pig Farming Equipment. Since 1973, Osborne Industries, Inc., has been leading the industry in the development, design, and manufacturing of innovative livestock and pig production equipment designed to facilitate informed management decisions, increase operational efficiency and improve producer profit.
Osborne Livestock Equipment is well known for traditional feeders, heating pads, ventilation systems, and portable scales, as well as the design and sales of automated livestock management equipment for large group sow management systems. These systems include feed intake and performance testing equipment, and automated growth management systems for livestock and pigs.
Koca Pig Master
Koca Companies focus on the future development of the swine industry. Continuously striving to develop new products to help the producers meet the needs of an ever changing market. Koca takes enormous pride in its employee's expertise and many years of experience in the swine industry. Through innovation and testing Koca has designed many patented products to help the swine industry. Maintaining our customer's needs and wants through world class standards and superior customer service, Koca strives to be the world's best swine industry manufacturer. Koca's manufacturing plant and head office are located in the heart of KimHae City, close to the harbor port of Pusan, South Korea.
Lubing
We develop, manufacture and distribute nipple drinking systems, egg conveying systems, and high pressure fogging systems for the poultry industry. With our focus being solely in these areas we are able to specialize our knowledge and produce the most innovative products in the marketplace.
Schick Enterprises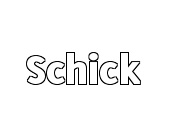 Schick Enterprises provides premium products and solutions to meet the needs of today's rapidly changing pork industry.
From hog fencing and sow housing to swine sorting and grow-finish management, there's no challenge we can't help growers and integrators of any size overcome. We're far more than a manufacturer or engineering firm. Our pork industry products and solutions range from hog equipment and sow feeding stations to state-of-the-art computer software and turnkey swine barn solutions. All are backed by more than 40 years of hard-won expertise and a company-wide focus on honesty and ethical business practices.
Exacon
Exacon manufactures and distributes ventilation, heating, cooling, feeding, lighting and air filtering products across Canada. We provide a unique, single source, convenient one stop shopping approach.
Valco
Since its inception, VAL-CO has added high pressure fogging, the FuzePro broiler feeder, the Hemisphere Mixing Fan, the Horizon Whole-house Controller, and many other new products that have pushed the boundaries of the poultry and swine industries to new levels of integration, ventilation, and control.
Val Metal
Valmetal is a manufacturing company that was founded in 1979 as a sub-contractor and manufacturer tailor-made farm feeding equipment in the area. Along the way and the need to stand out arising from a real business potential, it was not until 1983 that the Valmetal company has truly emerged with notably its first product line, which continues moreover now being distributed and sold: the silo unloader!
Staalkat
Turning eggs into valuable business. Our objective is to contribute to the ongoing success of your business, and whether you are a small-, medium- or large-sized one, we turn your eggs into a valuable business. A complete solution for the egg processing industry has been our main activity for more than 60 years, and it still is. However, we specialise in many other business areas such as enzymes, pharma, hatchery and spray drying which give us the opportunity to interact and build relationships with various prospering industries.
We believe in personal relations and know that our team of skilled professionals is the key to mutual success and trust. Gathered from all over the world, they provide know-how and deliver the right service and solutions in close cooperation with you as a customer.
Ventec
Ventec Canada is a Canadian company which has been specializing in agricultural ventilation for more than 20 years. As a dynamic and innovative company, Ventec designs natural and mechanical ventilation systems to improve air quality in agricultural buildings. Constantly innovating, Ventec develops systems that are energy efficient while promoting animals comfort and productivity.
Ventec became an important player on the International market in recent years. Ventec stands by its commitment to excellence and the expertise of its team. Whether to make improvements or undertake major projects, you can count on the Ventec team of expert.
Let us introduce you to some of the products that have become the hallmark of Ventec namely: our Polymat G3, our unique large scale fans, and our powerful cyclone Plus.
Meridian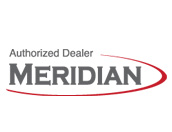 World Class Quality. Locally Made Relationships. Meridian Manufacturing Inc. is all about solving industry issues with technology and a commitment to the highest quality. We help you move and store the commodities that drive your industry. We design our products to make your job easier and safer, while saving you time and allowing you to capture valuable market opportunities. Innovation and quality are top of mind for Meridian, and it is with this in mind that we develop new products for your operation. Getting our start over 65 years ago, we've been developing storage and handling solutions that take quality and craftsmanship to a whole new level since 1947. Since then, we have grown to include six world class manufacturing locations across North America: Lethbridge, AB, Camrose, AB, Regina, SK, Winkler, MB, Cambridge, ON and Storm Lake, IA. This is supported by a large dealer network, ready to serve you. With industry leading designers and engineering staff we have the capabilities to help you design the right solution for your needs. Tell us what you need and let us show you how Meridian can help deliver you more.
Canarm
Canarm is closing in on 80 years in business. I have been here for 36 of those years and I must say I am very proud of the company that we have built and the 300 people that share their knowledge and professionalism with us every day.
Ziehl-Abegg
Ventilation systems control engineering
Multico Electric
Expertise, quality and rigor in control and automation
Multico is specialised in the design and manufacturing of control panels for various applications in the agricultural, industrial and commercial sectors.